HEROES FOR
HALLIE GRACE INC.
THE STORY OF HALLIE GRACE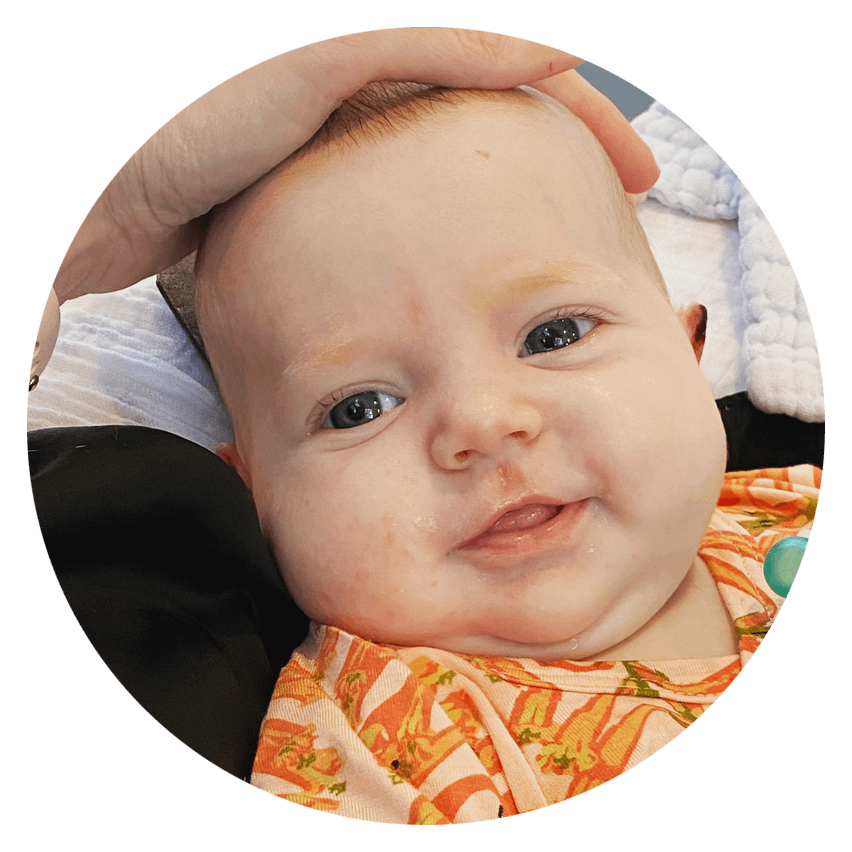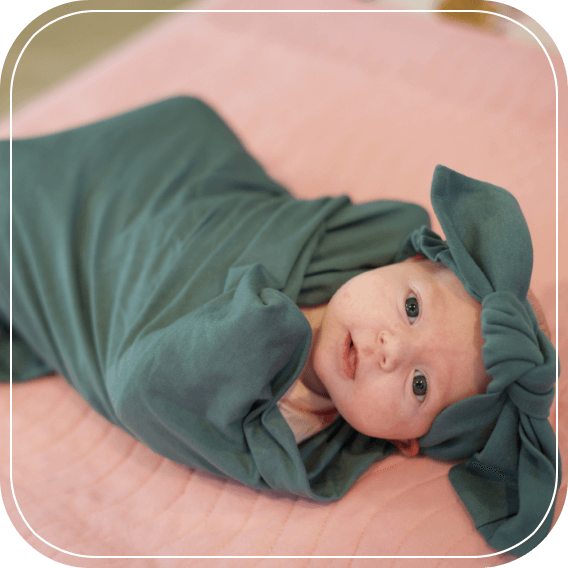 A Beautiful Soul Who Left an Impact
Hallie Grace was unexpectedly born with Junctional Epidermolysis Bullosa (JEB), which ultimately stole her life at only 3 months of age. JEB is an autosomal recessive disorder that occurs in less than 5% of EB cases. The types of EB differ in the area of the skin or connective tissue where the blistering occurs, so JEB occurs mostly in the basement membrane zone, which is a "junction" between layers. The severity varies considerably across two major subtypes - intermediate and severe, with the latter associated with early lethality in the first 6-24 months of life.Despite everything she endured, Hallie is a beautiful soul, who drew people to her, and she has already made an impact on so many! Before she was born, we knew she was meant to be a "warrior in God's army and a testimony to Him," but we never expected it would be like this. We now know her purpose was to help bring awareness to EB - "the worst disease you've never heard of" - and help make it "the worst disease we found a cure for"! Her fight is now our fight, so please join us and help raise awareness and funding so no other family or child has to suffer! Thank you!
About Epidermolysis
Bullosa (EB)
Epidermolysis Bullosa (EB) is quite literally "the worst disease you've never heard of." EB is a rare genetic connective tissue disorder that affects 1 out of every 20,000 births in the US (about 200 children per year are born with EB in the United States). There are many genetic variations and the symptoms vary widely as well; however, all versions of EB share the same prominent symptom of extremely fragile skin that blisters or tears from any friction or trauma to the skin, which is why they're known as the "Butterfly Children." Internal organs and other systems in the body can also be seriously impacted. EB is painful and can be debilitating and even fatal in some cases. EB affects both genders and all racial and ethnic groups equally. There is currently no treatment or cure. Daily wound care, pain management, and bandages to help prevent infection or further blistering are the only options available for those suffering from EB.
About the Family
Hallie Grace was born on June 5, 2021. We were unsure if we wanted another child at first, since we had just had our first daughter Brielle about a year and a half earlier. We prayed about it a lot and decided to let God make the decision. Within 2 months, after one early loss, we were pregnant with Hallie and couldn't have been more excited! The pregnancy was relatively easy and all genetic testing and ultrasounds came back completely normal. Apparently, EB is not usually included in genetic panels… Hallie changed all our lives for the better, even though life was SO hard due to EB. She required constant and gentle care. Diaper changes took 30 minutes to an hour and wound care/dressing changes took 2-3 hours every couple of days. We have 5 rescue cats and Hallie was constantly covered in Aquaphor, so keeping cat hair from sticking to her was a full time job! Brielle was an incredible big sister from the start! She got to meet Hallie Grace in the NICU first and then made her a welcome home sign when she arrived. Brielle loved to help us bottle feed her and would bring her toys and books to share. For a 2 year old "Queen Bee," this amazed us! Brielle was a little scared of Hallie because of the wounds on her skin, so she never held her, which breaks our hearts, but she was amazing at gentle forehead kisses. Our family felt right with Hallie here on earth and although life will be "easier" and more "convenient" now, we are all shattered without her and would gladly choose the more complicated life if we could watch her grow. However, we are also relieved she is fully healed in Heaven now and we know she would want us to live full lives, so we will take her memory with us everywhere always and do everything we can in her honor. Shortly after Hallie's passing, she surprised us with an amazing, unex
pected gift of her little brother, Evan! We know that he was hand-picked by his Angel Sister and he is the biggest blessing we never knew we needed! Hallie is just as much a part of this family now as she ever was and we will make sure both of our living children grow up knowing they have a special angel sister watching over them until we all meet again. We are now and will forever be a family of FIVE!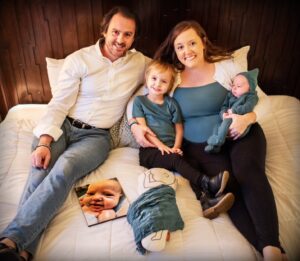 More Information & Resources
Please check out the following websites for further information! They are all dedicated to helping EB families and funding further research to find a cure!

      www.debra.org

     www.ebresearch.org

     www.ebmrf.org